FLUX Undies is an award-winning, sustainable, modern brand of period pants, specifically designed to provide unrivalled protection for people with periods. We're forward thinking and on a mission to create a future of eco-friendly, modern period care.
We currently distribute our period underwear in leading retail stores, health stores, eco stores and online stores across the UK and worldwide. We work closely with stores that we partner with to ensure their customers receive the best product and experience possible.
Your Customers Are Looking For Period Pants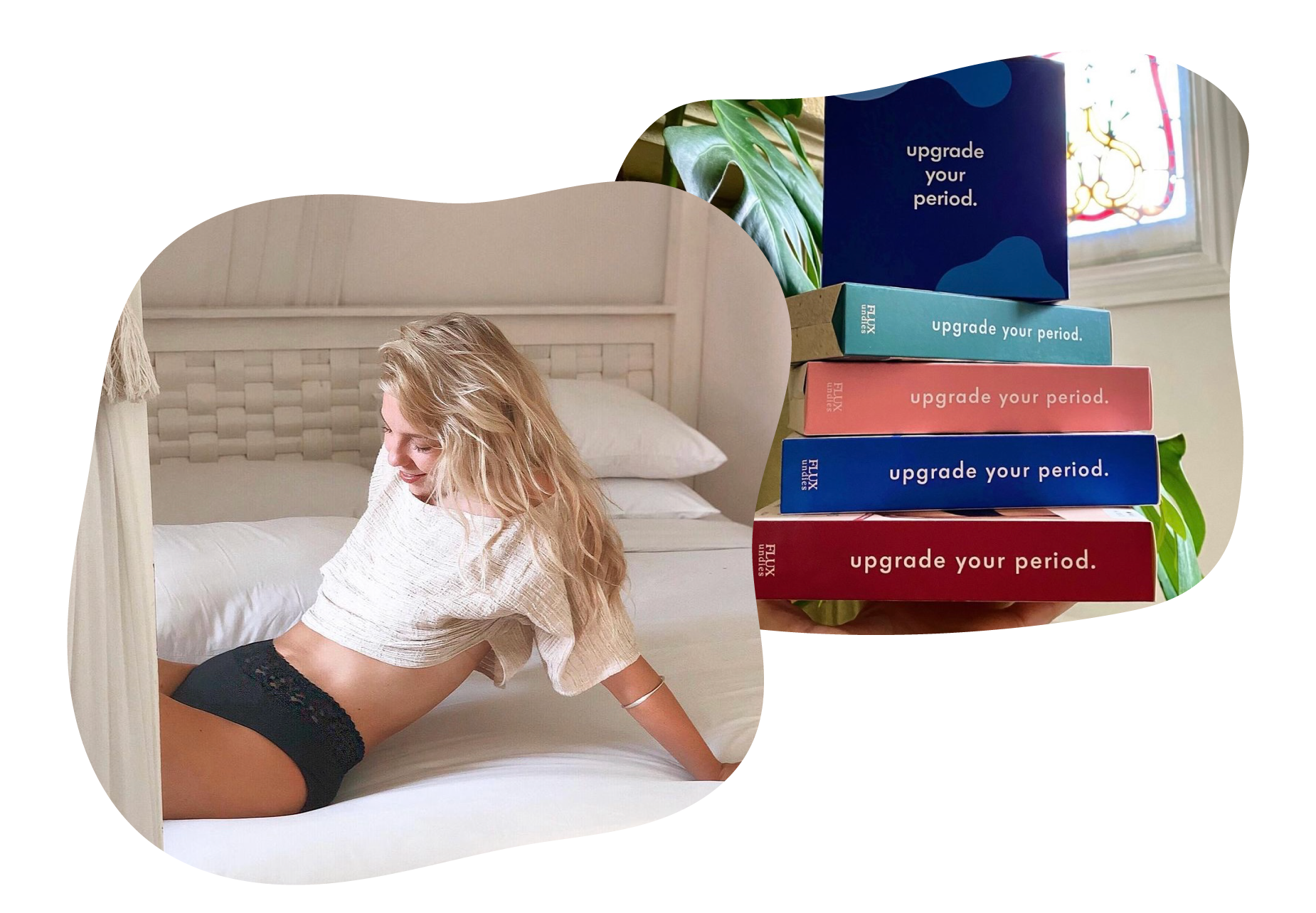 With people becoming more aware of the impact their routines have on the planet, the demand for eco-friendly, reusable period products has sky rocketed in the past year and is only expected to continue growing in the coming years.
Now's the time to be part of the change and give your customers what they're looking for!
Enter your business name and email address - we'll do the rest!
We offer products with unrivalled protection and quality. Our period-proof underwear is tried, tested and loved by us and people worldwide. We've spent the last three years perfecting our reusable, washable period pants and we use only the most comfortable and sustainable materials when manufacturing them.
All products come with up to a 3-year life cycle and a 60-day money back guarantee, making customers feel confident when purchasing them, risk-free.
We have the environment in the heart of everything we do and our 100% recycled packaging sets our products apart from competitors, along with our unique giving back scheme, whereby we give back to girls in need for every purchase made, so your customers are doing good for others whilst purchasing for themselves.
We offer an attractive wholesale pricing structure, extensive support and tonnes of marketing and POS support to help you sell our products to your customers. All products are shipped (same-day before 12.30pm) from our award-winning fulfilment centre in Northampton, UK and we only use reliable well-known couriers with full tracking facilities such as DHL, Fedex, DPD and UPS.
Enter your business name and email address - we'll do the rest!
What Makes FLUX Undies Different?



giving back
charity scheme

60 day money back guarantee


60 day money
back guarantee




Want To Get In Touch With Us?
Together, let's create a future of better period care.
Contact us by requesting a sample above or emailing wholesale@fluxundies.com